♦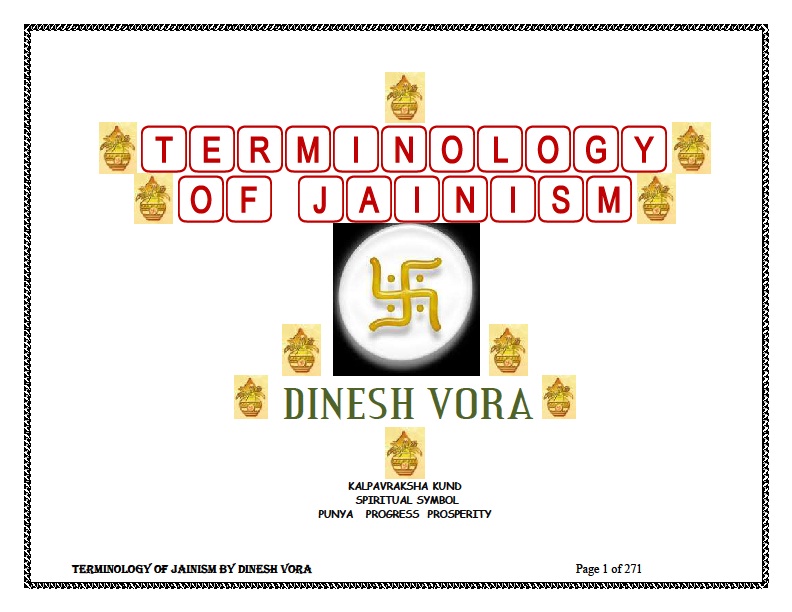 Institute of Jainology is pleased to add another dictionary to its Resources to provide  to students of Jainism quick easy access to the meanings of the very wide range of Jain technical words.
The first dictionary 'Primer of Jain Principles' has proved to be a great success with hundreds of hits every month. We hope that this new publication by Shree Dinesh Vora of Jain Times & Information of Central Ohio.
The publication has 270 pages and a vocabulary list of about 5000 words.  The Institute has not been able to verify the authenticity of the dictionary but should any one finds an error or an omission, please let both the Institute and the author know.
In view of the size of the publication, the interested users are requested to download the book for their own use.
Download 'Terminology of Jainism.pdf' (10 Mb+)