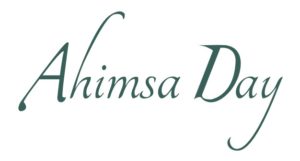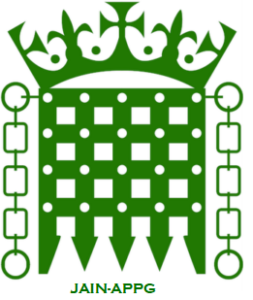 Westminster, 11th October 2017. The Institute of Jainology (IoJ), the international Jain organisation promoting Jainism in government and inter-religious affairs, held its 16th Annual Ahimsa Day hosted by the Jain All Party Parliamentary Group (APPG) at the House of Commons (HoC).
The Jain APPG was organised as part of the IoJ led 'One Jain', representing the 30 Jain community organisations. The meeting celebrated Ahimsa Day, which usually falls in October to coincide with the birth anniversary of Mahatma Gandhi.
The program commenced at 7 pm with prayers by Dr H Sanghrajka followed by a welcome by the IoJ Chair, Mr Nemu Chandaria, who spoke about how the recent discovery of the Bakshali manuscript in the Science Museum, is rewriting the history of mathematics and placing Jains at the centre of discovering the number zero in 3 rd century CE.
Dr Mehool Sanghrajka commented that that Jain manifesto, launched at the last general election had been promoted by all parties and was going to drive APPG activities in the current year. APPG chair, Gareth Thomas MP, welcomed the guests and spoke about the campaign to add Jainism to the UK Census. He noted that this was essential if Jains are to be accounted for in public policy in health, education and elsewhere.
Mr Ketan Varia informed the audience on the census process and how the data is used by the public authorities, including central and local governments. He outlined his suggestions for the Jain Community to act upon to ensure that Jains get counted as a separate community. In particular, he asked every Jain community member to sign the petition set up by Mr Gareth Thomas MP.  Click here to read the full transcript of Mr Varia's paper. The petition details can be found by clicking here.
Deputy Chair, Bob Blackman MP, presented the APPG view on the current caste legislation and how it may fracture the Indian community by introducing caste into everyday life. He commented that caste had all but disappeared and there was no evidence of discrimination in the UK.  Lord Navnit Dholakia, co-Deputy Chair also welcomed the guests and commented on the fact that there are currently no Jain parliamentarians by saying that he would look forward to welcoming a Jain MP or Lord to this event.
Mr Kumar Mehta of the Institute introduced Sardar Ravinder Singh Siddhu, founder and CEO of Khalsa Aid as the winner of the IOJ Ahimsa Award 2017. Please click here to read the full citation read by Kumar Mehta. Mr Singh spoke about his commitment to humanity and compassion and spoke of how his organisation works tirelessly around the world to help those displaced by war or natural disasters.
The Chief Guest, Prof Kanti Mardia, spoke eloquently about Jainism and Science. Mr CB Patel, newspaper publisher, and Mr Stephen Pound MP also commented on the Jain manifesto commitments.
Mr Dilip Shah of the Institute gave the vote of thanks.