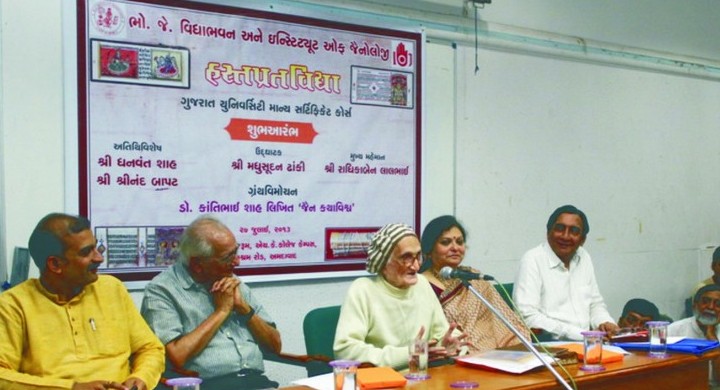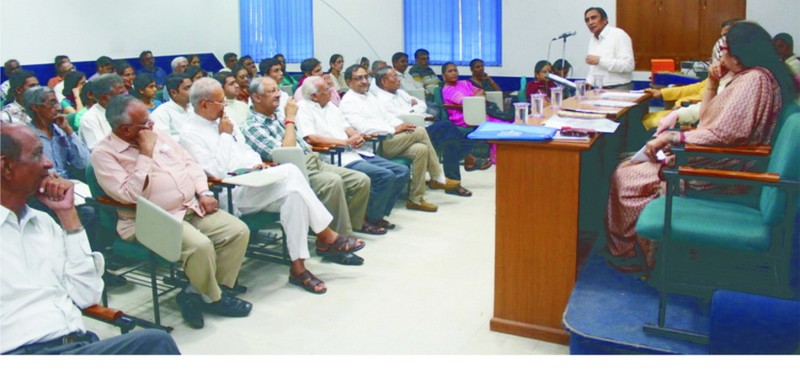 Institute of Jainology and the B J Institute of Learning & Research Ahmedabad had jointly organised a six month Manuscriptology Course that was inaugurated on 27th July 2013 by Shri Madhusudan Dhanki. This course is recognized by the Gujarat University, Ahmedabad. Shri Dhanki emphsised the importance of the part played by the manuscriptology experts in deciphering the various manuscripts. He recalled the time when there were manuscriptogists like Amrutlal Bhojak and Laxmanbhai Bhojak in Gujarat and expressed hope that course would pave way for new manuscript editors and manuscriptologists to emerge. He wished the course success.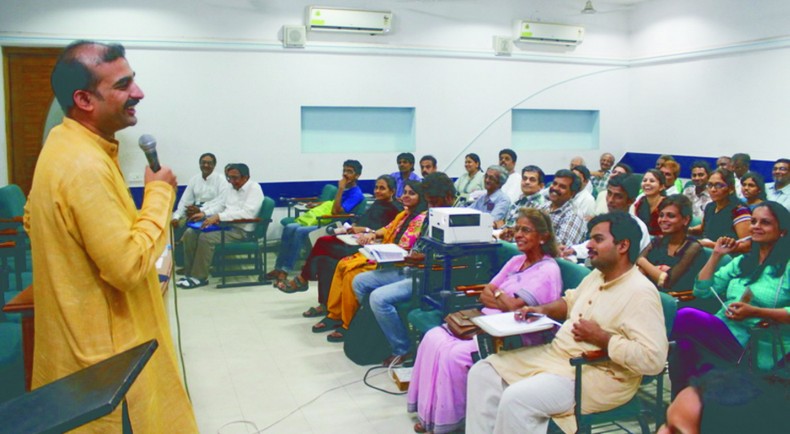 Padmashri Dr Kumarpal Desai reminded the audience present that the Institute of Jainology and B J Institute of Learning & Research have been working together along with several other institutions to promote the understanding and learning of manuscriptology and preparing manuscriptologists. The whole process had a humble beginning with a three day course – this was followed by a fifteen day course and now a six months course with issuance of a certificate for satisfactory completion.
Shri R.T. Savalia said that the main emphasis in the present course is to train the participants so that they can decipher the manuscripts held in our 'bhandars' and bring them to light.
Smt. Radhikaben Lalbhai, the Chief Guest on the occasion highlighted the importance of the this six months course on manuscriptology.
Shri Dhanvantbhai Shah emphasized the need for developing a new cadre of young manuscriptologists by providing the training facilities such as this course . Shri Shrinand Bapat highlighted the importance of our rich heritage of illustrated manuscripts that hold our past history.
Shri Mukesh Shah and Shri Maheshbhai Gandhi launched the `Jain Kathavishva' which was edited by Shri Kantibhai Shah. The latter in his address quoted a few important and interesting illustrations from the medieval age.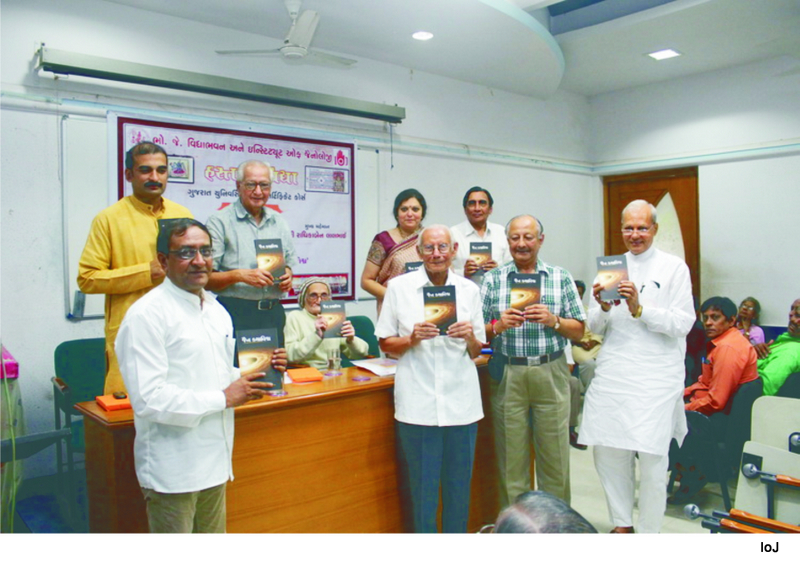 Vairagyarati Maharaj Saheb of Shrutbhawan, Pune had kindly sent a message with blessings for the success of the course. His institute had actively supported the course creation and planning. Similarly, goodwill messages sent by Shri Ratibhai Chandaria, the past Chairman of the Institute of Jainology and Shri Nemubhai Chanderia, the current Chairman were read on the occasion.
Dr. Nalini Desai conducted the whole program whilst the principal of the Sanskrit Pathshala, Shri Shridhar Vyas recited a prayer at the commencement of the program.
Both scholars and students had attended the inauguration program in large numbers.